Welcome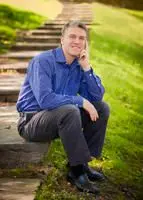 There are many reasons why people start therapy. Sometimes people have a vague sense that something is missing in their lives. Some experience more acute feelings of unhappiness, depression , or anxiety. Many find that frustration in relationships, personal or professional, gets in the way of life satisfaction. I have helped many people overcome their difficulties, and assisted them in creating more joy and happiness in life.
If you're looking for extra support and guidance through a challenging situation or you're just ready to move in a new direction in your life, I look forward to working with you to achieve your goals.
Please feel free to call 973-380-9381 or email me for an individual or couple consultation today.